It's a real problem to find environmentally friendly awards. I've been looking for a long time. At any Awards supplier trade show, no displays for environmental awards can be found. I've had to go outside the traditional suppliers to find eco friendly awards. To the left you see Eucalyptus growing. We call eucalyptus - lyptus, it's easier to say. This is one of the fastest growing trees in the world. It is grown on plantations in South America. It is a beautiful wood that is a great replacement to walnut - the traditional wood used in awards. It is a beautiful dense heavy light colored wood with a slight reddish tint to it. Most of the Eucalyptus wood brought into the United States is used for hardwood floors. If you sniff the wood, you will smell a gentle scet. This is from oils that give a shinny finish to the wood.
On the right you see bamboo growing. Bamboo is a very fast growing grass. My did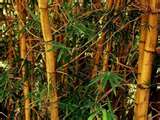 owned tghe Old Post Mansion (Post Cererals) in Battle Creek, Michigan. In the back was a thicket of bamboo. I learned at an early age how fast it grew, since it was my job to chop it down several times a year. Also bamboo is used in flooring. The bamboo also makes a great substitute to traditional award woods. You can actually see the bamboo canes in the awards. It has a warm feeling to it and makes a very unique award plaque.
We have other awards in glass (made from sand), crystal that is lead free, and

different stones - mainly natural marble and granite. Also check out the Dakota Burl Plaques. They are made out of Sunflower Husks.
We have done the research for environmentally friendly awards that you can be proud to give for your special awards presentation.
Awards Going Green
Engraving Connection
1205 S. Main St.
Plymouth, MI 48170
877-8-AWARDS
877-829-2737
etched@engravecon.com